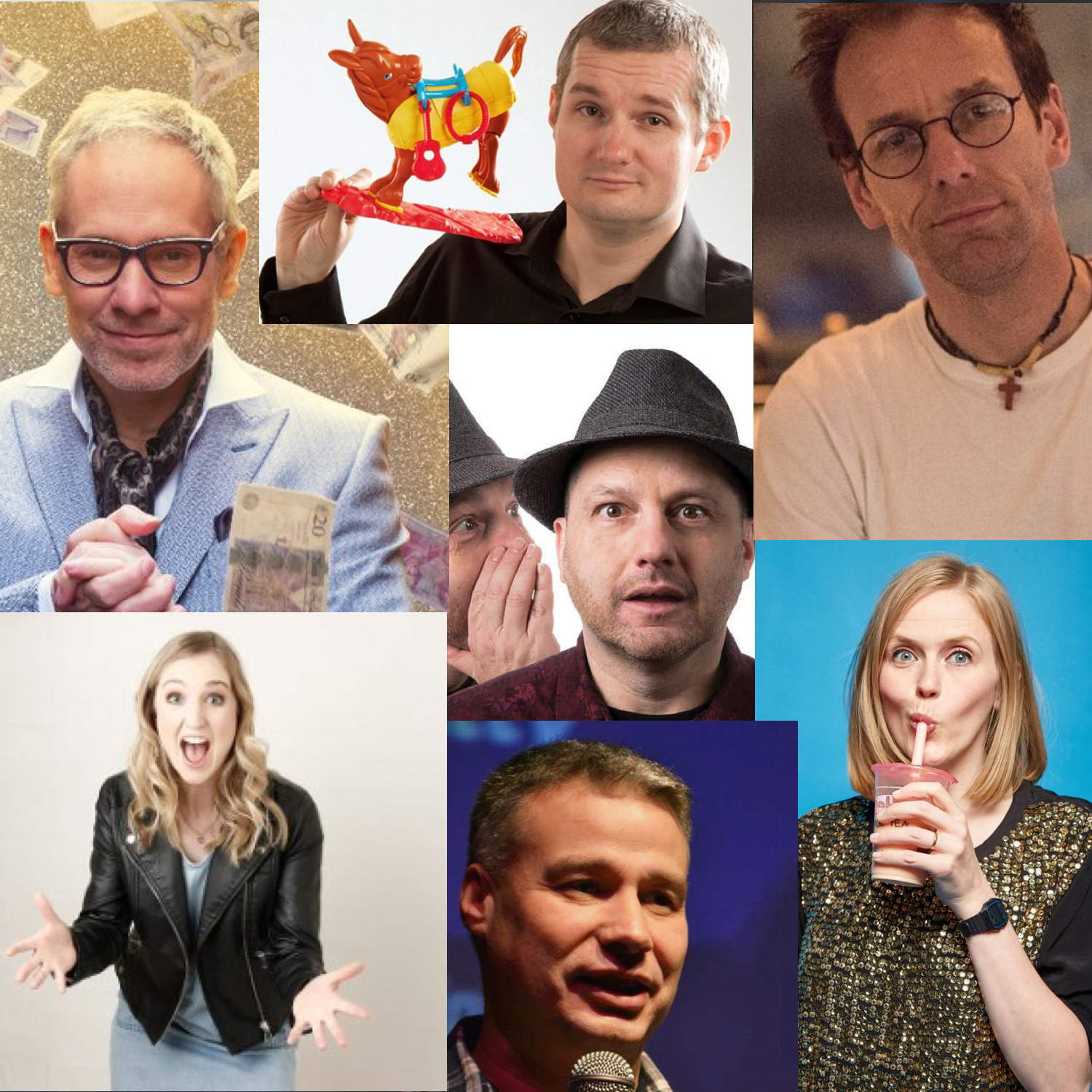 Edinburgh Festival Special time... 6 of our 7 guests are heading Fringewards with these googlable shows::
- BENNETT ARRON's I've Never Told Anyone This & Heard the One About Identity Theft?
- JAMES COOK's Boardgame Smackdown
- ANNA NICHOLSON: Woman of the Year
- MARK RITCHIE: Bob's Not My Uncle & Other Devastating Truths
- PIPPA EVANS in Brexit 2 & Showstoppers
- DOMINIC FRISBY's Financial Game Show
+
- non-Edinburghing but he's given us our theme song so he can do what he likes, ROB HALLIGAN 
Hear tales of upper-class rapping duels, irritating drinks machines, and what's behind the shows being performed by this month's magnificent 7.
Rate us on iTunes + share us around - happy summer all!