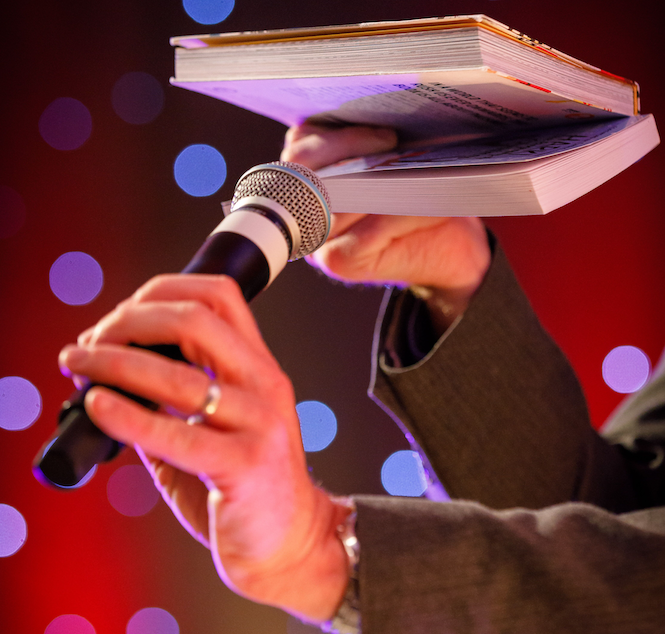 Comedians With Books returns! With live show #3 around the corner, here's live show #2 for your ears - or at least the book panel second half, recorded live at The Guildhall at Guildford Fringe Festival.
CWB is an occasional hybrid comedy-night-meets-book-festival, on this episode welcoming funny authors James Cary, Pierre Hollins and Dan Evans, hosted by Paul Kerensa (this is A Paul Kerensa Podcast after all). We get stuck into self-publishing v trad v Unbound, writing for radio, the future of the book industry, and much much more.
Also PK's requests for beta readers for new short stories... details of Hark! The Biography of Christmas book group notes... new children's book Joe's Bros and the Bus that Goes... your feedback for future podcasts/audio versions of PK's Writing Blog... and much much less.
Join Paul's "A Team" of beta readers for his new book/short stories (and/or feedback about the future of the podcast): https://paulkerensa.com/contact.php
Join Paul's mailing list: http://eepurl.com/M6Wbr
Book group/small group notes for Hark! The Biography of Christmas: https://www.paulkerensa.com/harknotes.pdf
PK's Writing Blog: https://kneeldownstandup.wordpress.com
Comedians With Books #3 is live at Guildford's Star Inn on Tue 8th October 2019, with Dominic Holland, Stevyn Colgan & James Dowdeswell. Tickets: https://www.guildfordfringe.com/events-archive/comedians-with-books-2/
+ this podcast's books:
Joe's Bros and the Bus That Goes by Paul Kerensa: https://spckpublishing.co.uk/joe-s-bros-and-the-bus-that-goes-pb
The Sacred Art of Joking by James Cary: http://www.jamescary.co.uk/sacred-art-of-joking/
The Karma Farmers by Pierre Hollins: https://www.amazon.co.uk/Karma-Farmers-Pierre-Hollins/dp/191158605X
The Casebook of D.I. Snaith by Dan Evans: https://www.amazon.co.uk/Casebook-D-I-Snaith-Dan-Evans-ebook/dp/B009562YVI
Share this pod / Like / Review / Donate / Thanks!